Behaviour
The governors and staff at Houghton School are proud of the high standard of behaviour from most pupils in our school and their care and respect for people and property. We believe that good behaviour stems from good self-esteem and consistent expectations, leading to self-discipline, independence and development of citizenship.
In 2020, we adopted a new Behaviour Policy which reflects a strong focus on positive learning behaviours. You can read the full policy HERE.

As a staff we will always:
Be respectful in dealing with pupils and adults

Use calm, controlled voices and reactions at all times

Find opportunities to notice and praise positive behaviour from all children – 'catch them being good'

Address poor behaviour discreetly, promptly and as shortly as possible.

Listen, show understanding, name and value the feelings of children and adults as real

Our Positive Behaviour Expectations of all pupils and adults is that they are:
Respectful

Responsible

Ready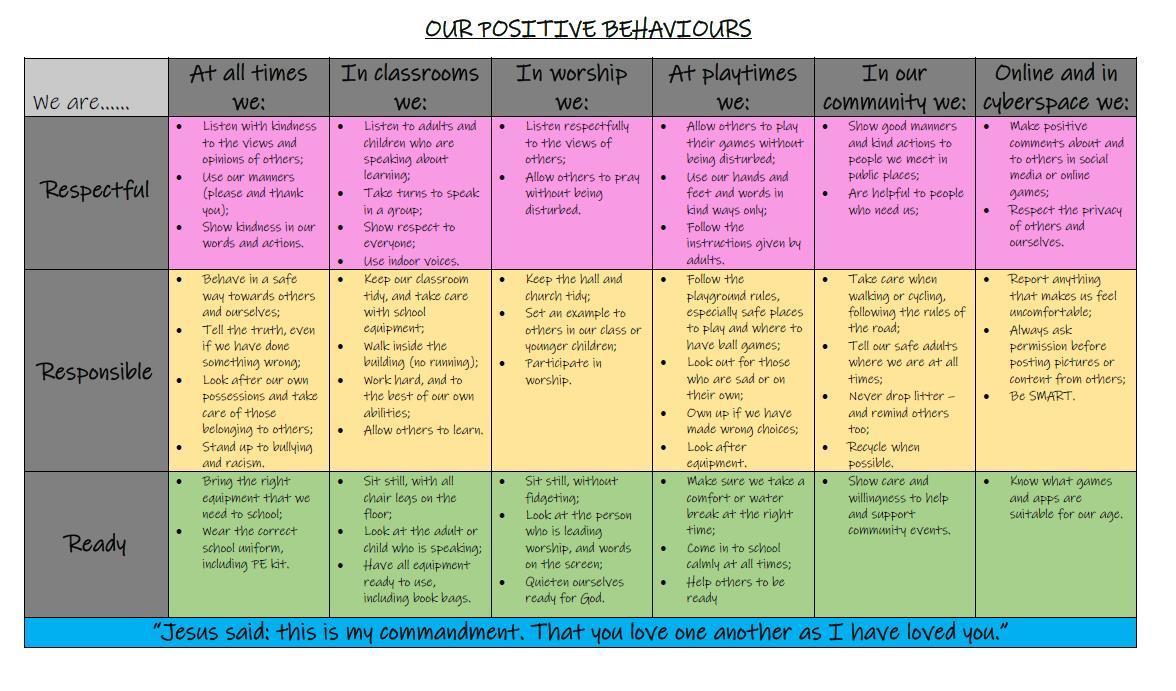 Rewards
We will always reward children for good behaviour, including:
Verbal praise;

Stickers;

Class Dojo Points;

House Points;

Marble Jars for whole class 'Golden Time' reward

Visit to the Headteacher;

'Special Board' – mentioned in celebration assembly;

Note home, or conversation with parents;

Additional responsibility and/or privileges.